Practical conservation actions in Lipliūnai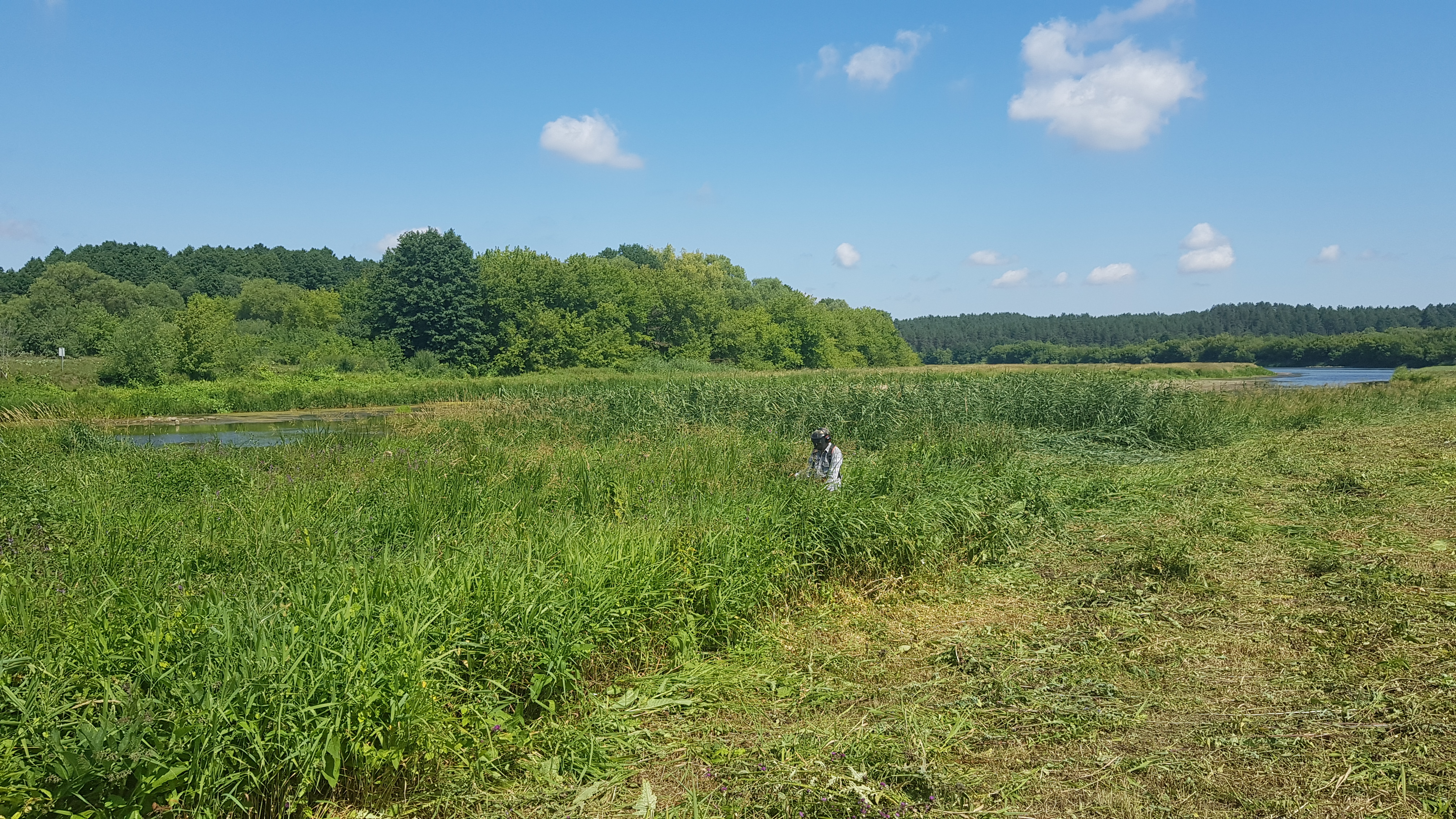 The main objective of the LIFE TERNS project is to improve the conservation status of the Common and Little terns breeding populations in Lithuania by the proper maintenance of their breeding habitats within the SPAs network. Seeking to achieve this objective, the practical conservation actions are being performed at the Nemunas river islands near Lipliūnai, later at the Lakes Niedus and Veisiejai SPA. These actions involve a part of the practical nature conservation actions, foreseen in the frame of the project.
Practical conservation actions on an island near Lipliūnai. Photos by Gediminas Petkus.
An intense grass moving is applied on the islands near Lipliūnai with the aim to enlarge areas covered by open habitats as such type of habitats is suitable and important for Common and Little terns. Wooden vegetation is removed with the brush cutters.
Due to the low water level in Nemunas river these islands are accessible for various fauna – deer, roe, foxes.
Video by Gediminas Petkus
All heading's news: