Warning signs and shelters are collected after the breeding season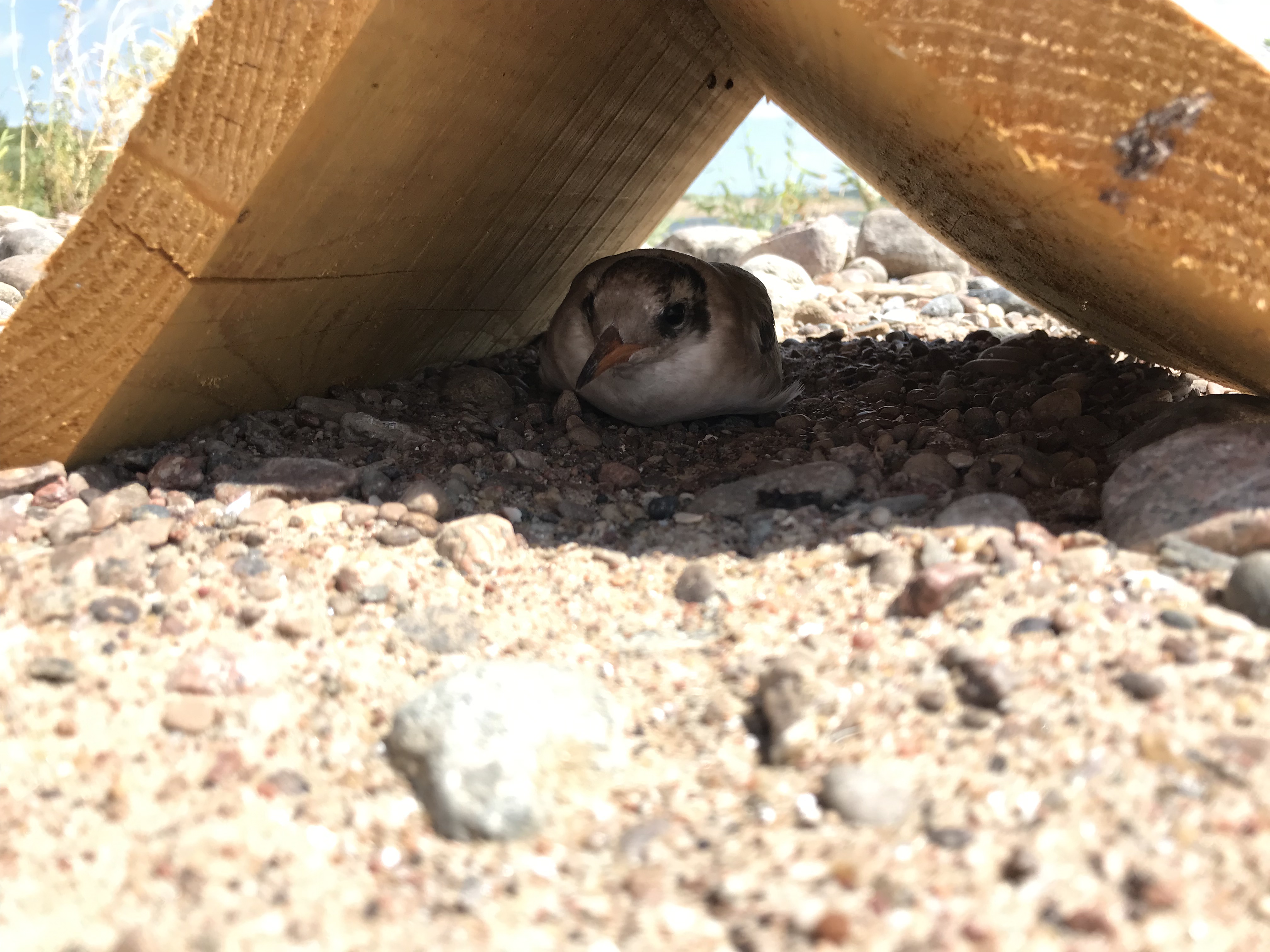 Warning signs and shelters after the terns' breeding season are collected from Nemunas river islands near Vilkija, Raudonė, Kulautuva.
Shelters are primarily addressed to reduce negative impact of predators, but also protect terns' chicks from trampling.
Negative impact of predators is relevant for numerous SPAs, established for protection of terns. A few territories - island of Kretuonas lake, islands of Niedus lake and Novaraistis ornithological reserve SPAs experience significant negative impact of Caspian and Herring gulls. Canadian minks negatively influence terns' populations in Nemunas Delta and Niedus ornithological reserve SPAs, however this treat can become relevant for other sites too. Birds of prey and corvids are dangerous for terns' chicks on bare sandy islands of rivers.
Within the project framework 600 shelters for protection of juveniles of terns will be installed. One shelter can hide few chicks at the same time.
Protection measures will be installed before the next breeding season.
All heading's news: