Last pairs of terns still occupy islands of Nemunas river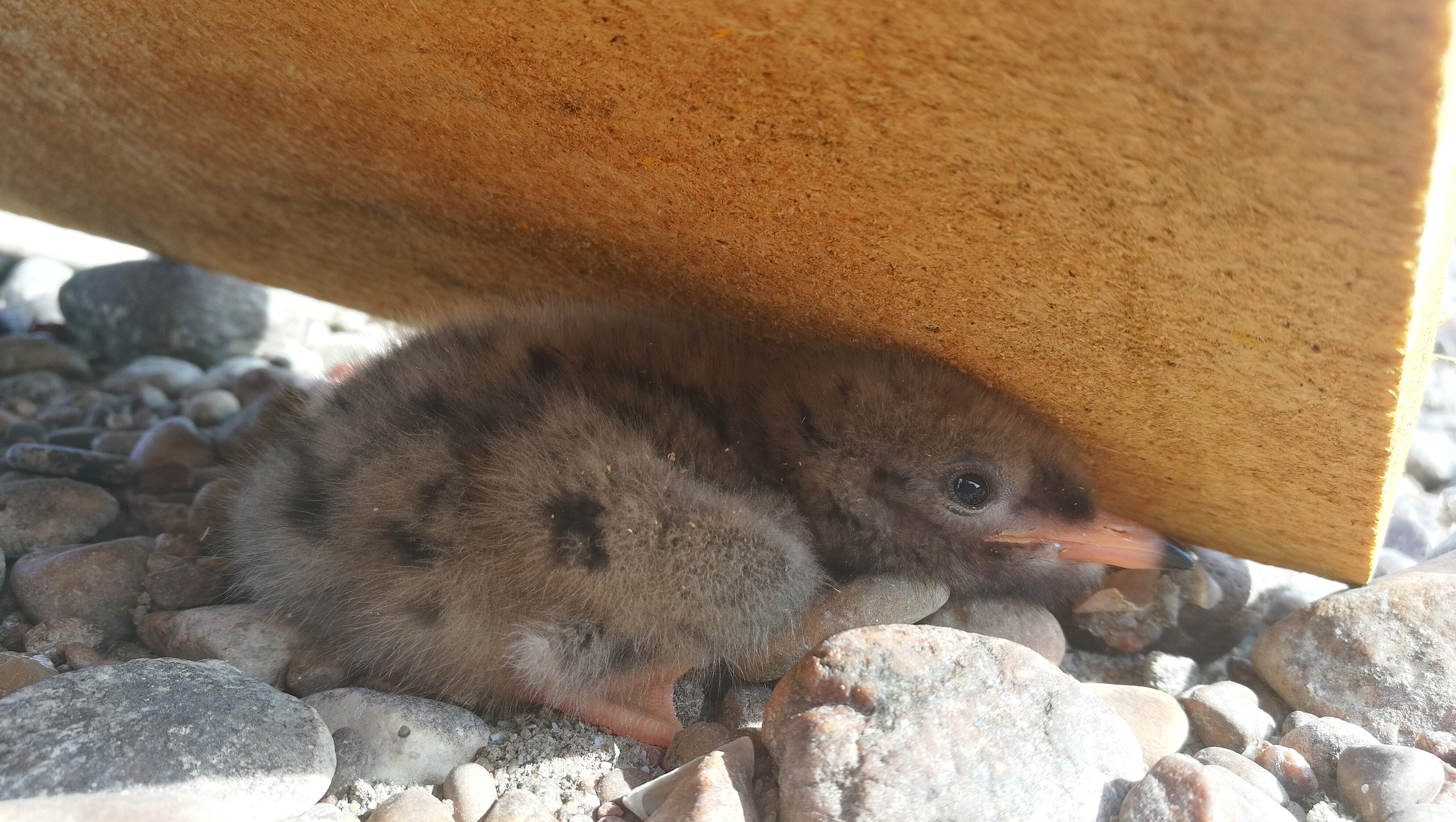 The breeding season of Common and Little terns is coming to an end. On most of the islands of Nemunas river the young generation of terns already left their nests, however some pairs still can be observed with chicks or incubating eggs. A week ago, a colony consisting 13 nests of Common Tern and 2 nests of Little Tern was found on the island near Kulautuva, as well as 8 nests of Little Tern and 1 nest of Common Tern were discovered near Raudone. Most clutches were not full, with 2 eggs, these nests assumingly belong to the pairs, that unsuccessfully bred in other places or were late due to some other reasons. Ornithologists also observed pairs with chicks.
After the repeatedly performed monitoring of colonies in Nemunas river, 10 nests of Common Tern and 1 nest of Little tern were found near Kulautuva. Ornithologists also observed 32 adult birds of Common Tern, 8 Little Terns, 8 Little Ringed Plovers, small groups of Great Cormorant, individuals of Great Egret. On the island near Raudone one nest of Common Tern was found with eggs, in another one chick of Little Tern was found. Other nests were already empty, and 6 juveniles of Little Tern and 3 chicks of Little Ringed Plovers were seen.
Information stand and protective shelters. Photo by Gediminas Petkus
Chick of Common Tern under protective shelter. Photo by Mindaugas Kirstukas
Video by Gediminas Petkus
Good news – on the islands of the Nemunas river section between Vilkija and Smalininkai 6 pairs of Eurasian Oystercatchers were observed, out of them 3 pairs bred in a distance from their usual breeding area at the Baltic seacoast – near Vilkija.
Eurasian Oystercatcher. Photo by Armandas Naudžius.
All heading's news: